INTERACTIVE GAMES
Pit Stop Challenge
Pit Stop Challenge brings all of the energy and excitement of Stock Car Racing to any party or event.
Challengers race against the clock in a frantic effort to have the fastest change.
Real Tires * Air Impact Guns * Easy enough for kids Challenging enough for adults
Rental Price: $150 per day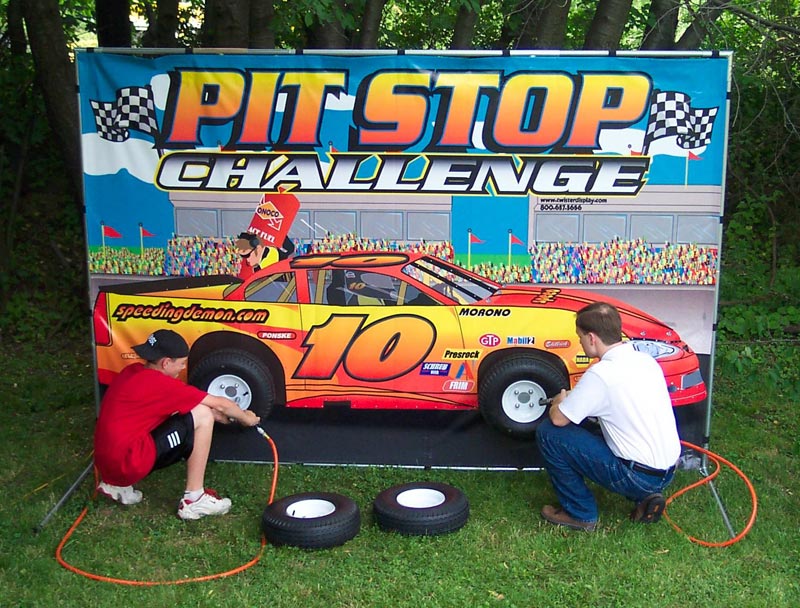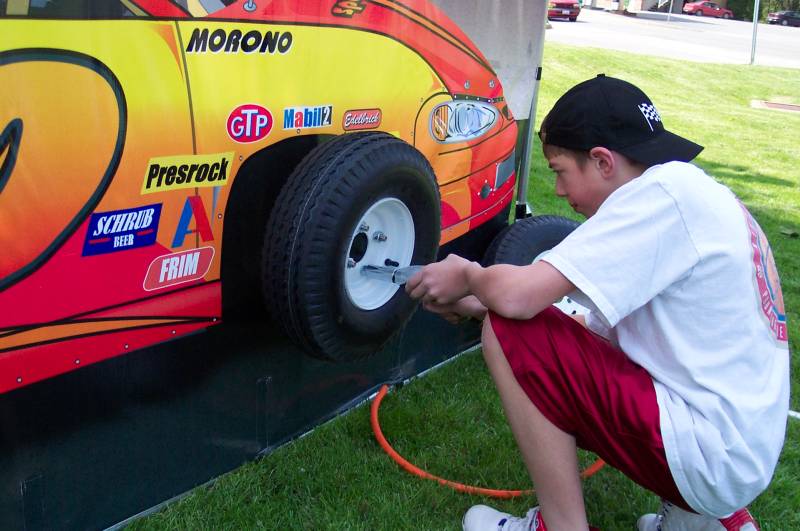 Where Can I Use the Pit Stop Challenge Game
Pit Stop and Pizza
The perfect way to entertain your teenager and guests at a birthday party


Company Picnic
Let your employees see who can get the best time. Give a prize to the winner!


School Carnival
Kids love to get their hands on the air impact wrench. Graphics of the race car will enhance any event.


Promotions
Perfect for any automobile related business. Tire Shops, Auto Dealers.


Auto Parts Stores, etc.
Have a DJ show up with Pit Stop Challenge and invite the public to take the challenge to beat the time and win a prize.


Car Cruise
Add some excitement to your next car cruise with Pit Stop Challenge.


After Prom Activity
Pit Stop Challenge will keep the students entertained all night as they try to get the best time and become the Pit Stop King.