INTERACTIVE GAMES
Streetskee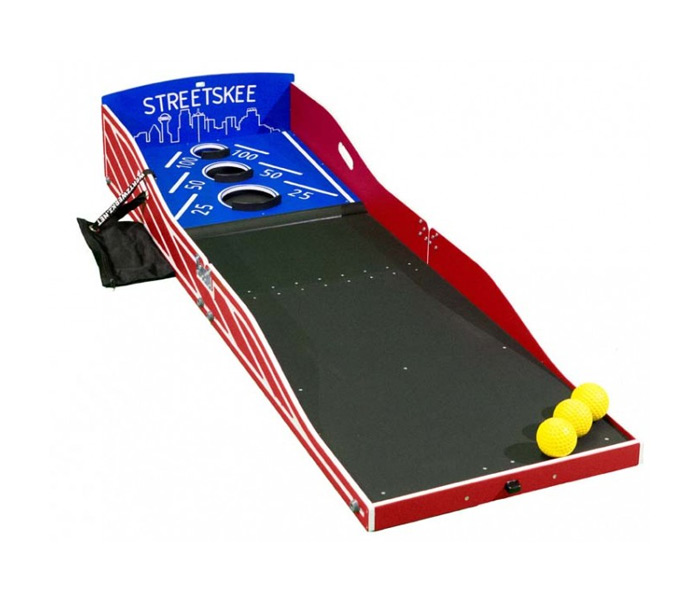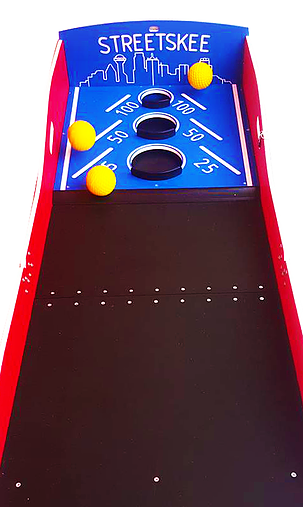 Streetskee is a fun, classic challenge!

The goal: roll the balls up the alley and land them in one of three holes. Each hole gets progressively smaller and is worth more points than the last!
Comes with: 3 yellow balls and large parts bag with lanyard.
Game Size Folded: 23 x 35.5 x 11 in.
Game Size Open: 23 x 70 x 11 in.
Weight: 40 lbs.
Rental Price: $50 per day